Start-Up Slam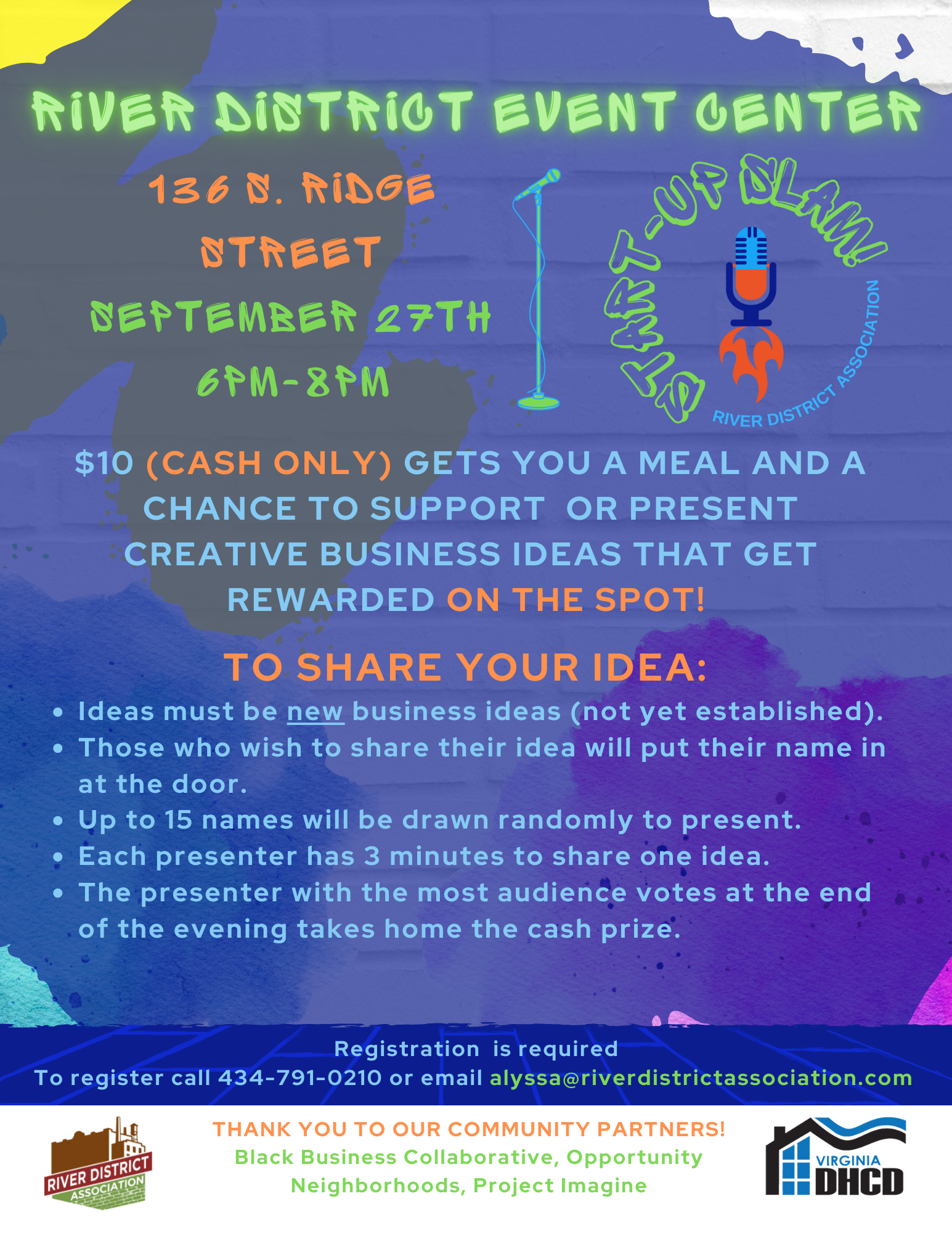 The River District Association (RDA) is excited to announce the start of a new quarterly program called Start-Up Slam. Start-Up Slam is modeled after a poetry slam, and is designed to bring people together to share creative business ideas. Anyone in the community, ages 5-105 (or more!) are invited to join, enjoy a simple meal, and share great ideas.
Up to 15 participants will have three minutes to share their ideas with the crowd. At the end of the evening, the audience will vote for their favorite idea, and that person will walk away with the cash collected at the door - no strings attached.
The program is funded by a grant from the Department of Housing and Community Development.