Blog
RIVER DISTRICT ASSOCIATION AWARDS OVER $160,000 IN START-UP FUNDS IN THE 2022 RDA DREAM LAUNCH PROGRAM: Five new business and three business expansions on tap for downtown Danville in the coming months.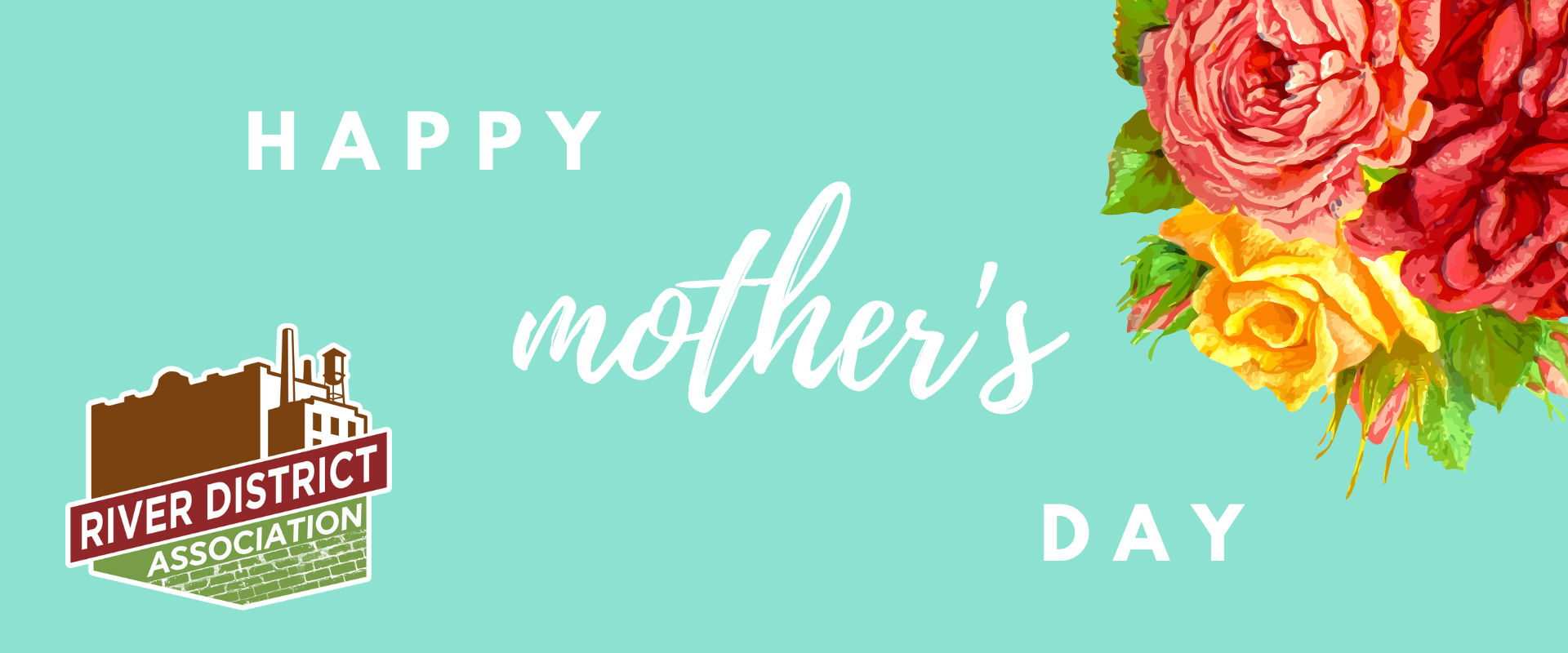 The River District is the perfect place to be for Mother's Day. Whether you are taking mom (or aunt, or grandmother, or friend) out to brunch, or browsing for a gift, there is something for everyone.
A lovely meal for Mom:
For a great gift or experience (For links and addresses visit HERE, or download our Distrx app!)
Lizzy Lou Boutique
The Brick Running and Tri Store
Vintages by the Dan
Main Street Art Collective
River District Artisans
Impotters Clayworx
Angie's Hats
The Vintage Boutique
Sauce, VA
Chestnut Lane Antiques
Commonwealth Jewelry
The Dog-Eared Page
Revitalization Station
Balled Brewing
Dry Fork Fruit Distillery
Blue Moon Tattoo
River City Tans
Let it Go
All About Yoni
Natural Essence Salon
Bliss Hair and Nails
The Brick
Head up Eyes Forward
New Image Hair Design
Zinc Total Salon
Snipz Salon
Blush and Glow Spa
Dominion Crossfit
Urban Fitness
River City Fitness
Happy Mother's Day!
Check out our latest newsletter HERE.

Check out our latest newsletter HERE.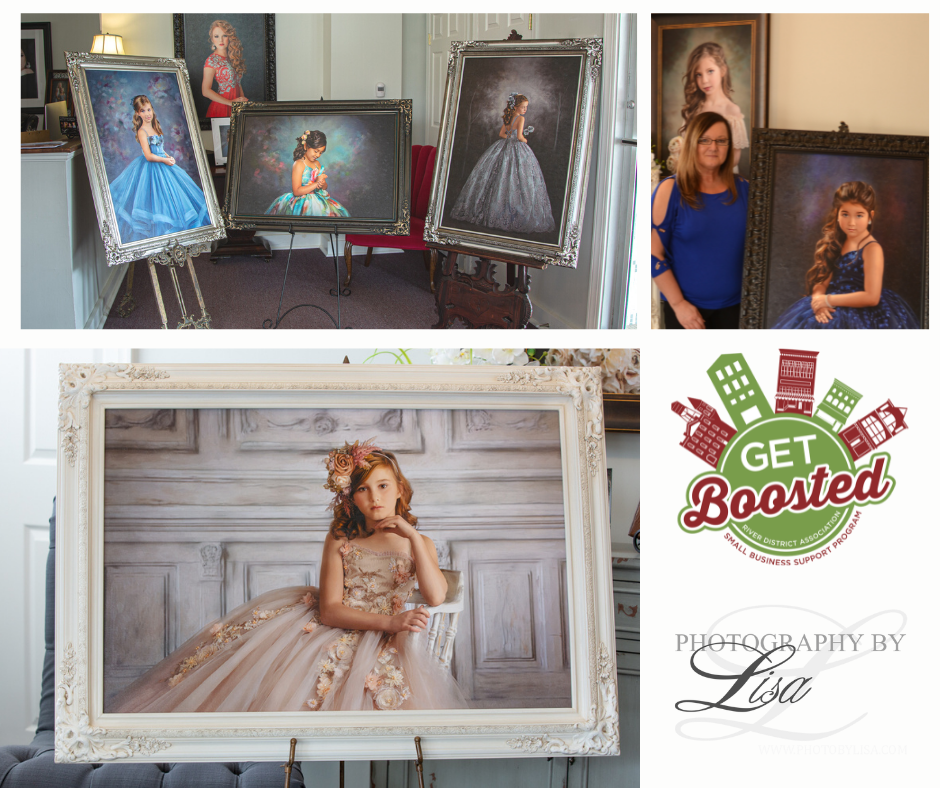 River District Association is excited to begin announcing the projects of GET Boosted Grant Recipients! GET Boosted is a River District Association program that was developed to provide established River District Businesses with planning guidance and financial support to develop projects, or purchase equipment to give their business a boost and allow them to expand in creative ways.
Each business worked directly with River District Association and the Longwood Small Business Development Center to develop an idea and a plan, and were then invited to apply for grants up to $5,000 to put their plan into action.
Photography by Lisa located at 442 Main Street used the GET Boosted funds to purchase examples of her Masterpiece Portrait Collection, so her clients can see the artistically painted and enhanced portraits available.
Photography by Lisa, Inc.'s owner, Lisa Carter, has been a professional photographer in the region for over 30 years. She has earned her Master's of Photography Degree and Craftsman Degree and is a Certified Professional Photographer through Professional Photographers of America. She is a member and sits on the board of the Virginia Professional Photographers Association.
Lisa began her photography career as a creative outlet while working in the textile industry in Danville. Something she loved to do as an artist eventually turned into a means to gain a second income and her business grew quickly. She operated her business from a residential studio until she decided to move her business into a commercial space. She has been in the River District for 7 years, and offers many different photography services and products.
The Photography by Lisa studio is a full service portrait studio offering wall portraits, albums, and gift sized prints along with business headshots and personal branding sessions. She specializes in High School Senior Portraits, Bella Couture Sessions, Family Portraits, and more!
Photography by Lisa used GET Boosted funds to purchase displays of The Masterpiece Painted Portraits offered. These beautiful portraits deserve to be displayed large showing the beauty of the subjects captured and artistically rendered. Go by 442 Main Street to check them out!
To learn more about Photography by Lisa and all the services offered go to the studio's website, Facebook page, or