May 2023
Two new businesses and one business expansion are heading to the River in the coming months
DANVILLE, VA — Friday, May 19, 2023 The River District Association (RDA) has awarded three businesses $52K in RDA IGNITE Pitch Grants to open or expand their brick-and-mortar businesses in the River District.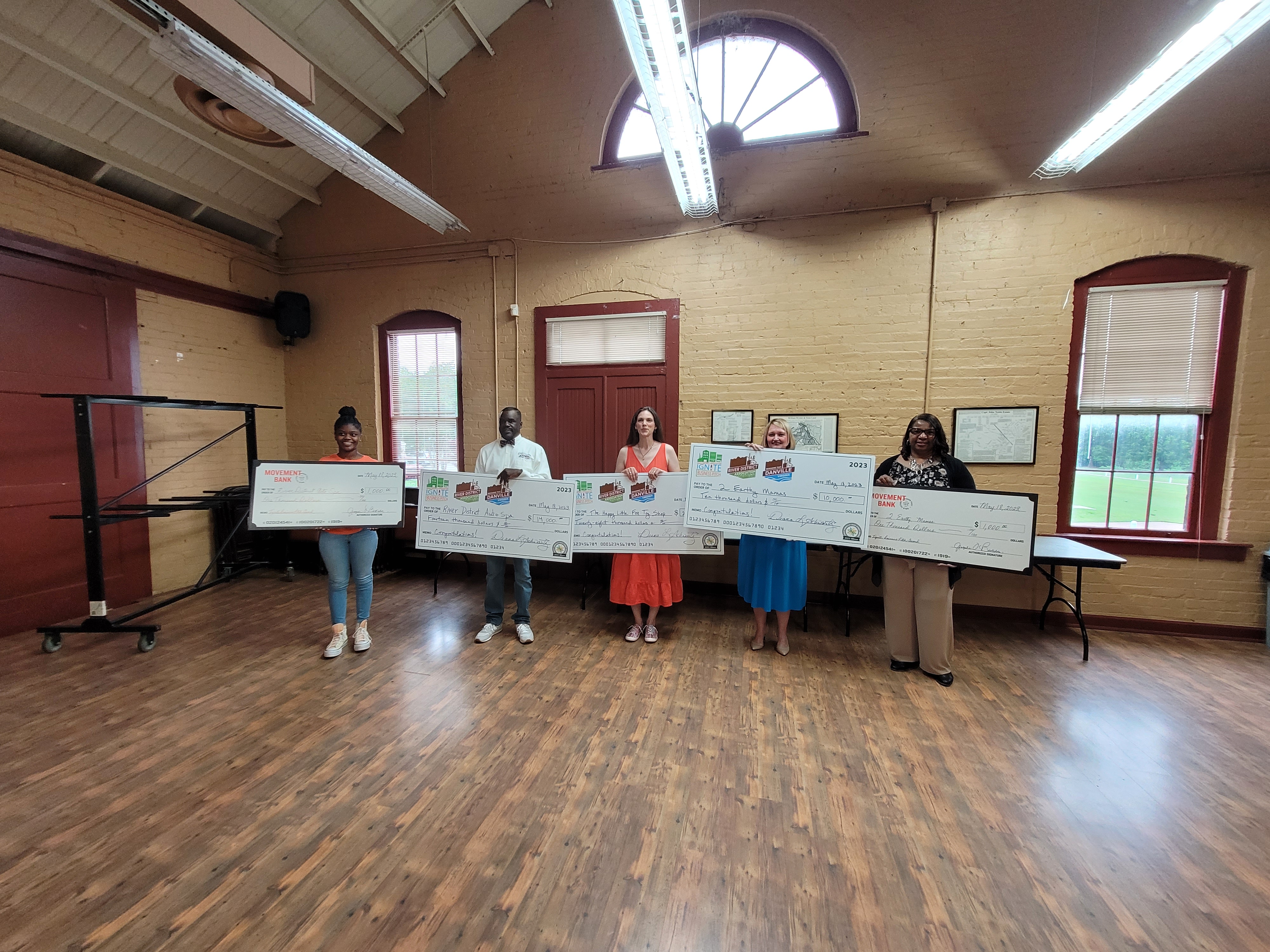 The River District Association Dream Launch Program and IGNITE Pitch Competition are part of a multi-phase entrepreneurship program. The first phase, the Dream Launch Bootcamp, consists of six classes that teach participants a full slate of skills and information that business owners need. The annual Bootcamp is free for anyone to attend. The program also offers an additional 7th class specifically for food and beverage businesses. During the second phase, participants that complete the entire series and wish to open or expand a brick-and-mortar business in the downtown River District area are eligible to pitch for grant funding in the IGNITE Pitch Competition. In addition, thanks to partnerships and collaboration building, Dream Launch Bootcamp participants are also eligible to elect to pitch for funding in the Danville-Pittsylvania Rev-Up Pitch with the Chamber of Commerce (for locations in Pittsylvania County, or in Danville outside of the River District).
Dream Launch, now finishing the 5th year of the program, saw registration of 179 for Dream Launch Bootcamp classes; 113 participants attended at least one class; 76 completed all 6 classes to earn a Certificate of Completion; and 5 business plans were pitched to judges in the Dream Launch Pitch Competition in April. In addition to the awarded IGNITE Pitch grants, Movement Bank attended the pitch competition and awarded two $1,000 grants to pitch participants of their choice.
Of the 5 businesses that pitched, 3 were awarded 2023 RDA IGNITE Pitch Competition funding.
Existing Business that received funding to expand on site services:
• River District Auto Spa - Owner Von Wellington - $14,000 + $1,000 grant from Movement Bank
New Businesses that will locate in the River District:
• 2 Earthy Mamas - Owner Rae Barnes - $10,000 + $1,000 grant from Movement Bank
• The Happy Little Fox Toy Shop - Owner Amy Pruitt - $28,000
"It is inspiring to see friends and neighbors made a business dream become a reality." Says Programs and Services Manager Will Mackaman. "Above all, we want to thank each IGNITE Pitch participant for their hard work, determination, and being bold!"
Funding for the 2023 RDA IGNITE Business Pitch was made possible by the City of Danville. Additional community partners in the RDA Dream Launch Program and IGNITE Pitch Competition include the Longwood Small Business Development Center (SBDC), The Launch Place, Danville Pittsylvania Chamber of Commerce, Movement Bank, Averett University and many volunteer instructors, judges, and mentors throughout the Dan River region that make the program possible. The 6th year of the program, the 2024 RDA Dream Launch Bootcamp will open for registration in fall of 2023.
The River District Association was organized in 1999 as the Downtown Danville Association. In May 2015, the organization was renamed the River District Association to complement the City's River District brand and is an accredited Virginia and National Main Street Community. The office is located at 208 N Union St, Danville VA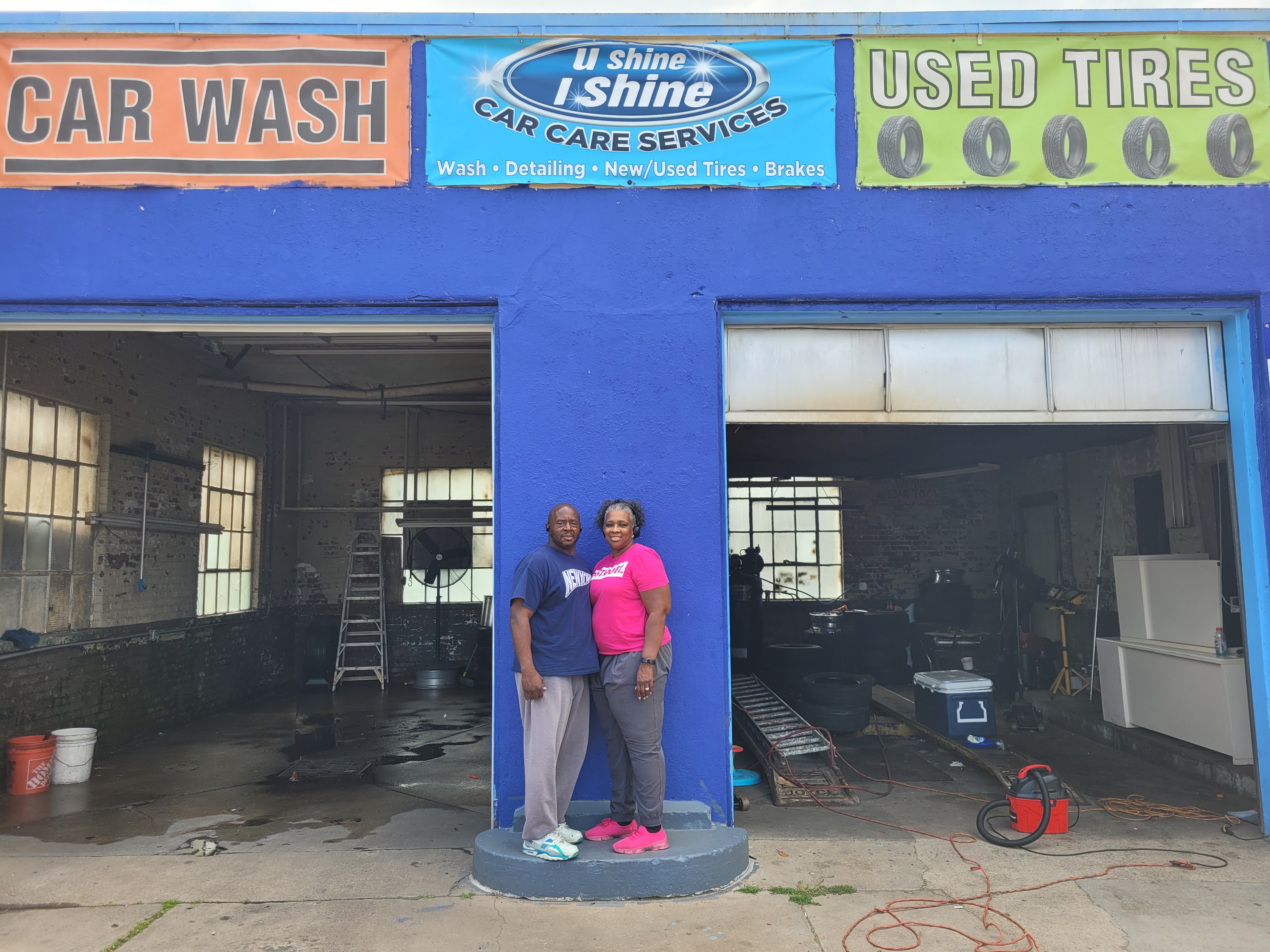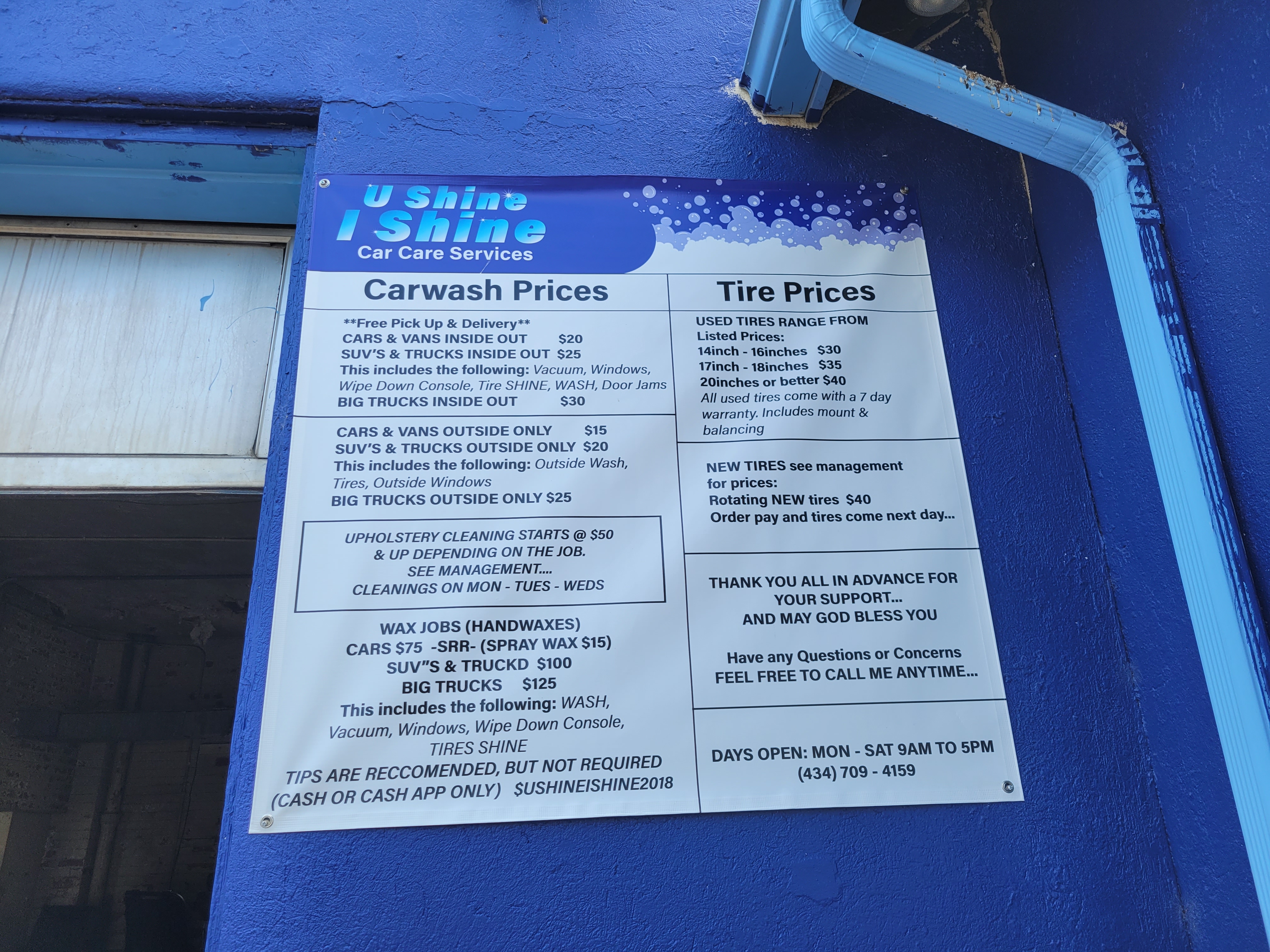 U Shine I Shine Car Care Services is located at 639 N. Main Street, Danville VA. The car wash and tire services station is open during the summer from 9am -5pm, Monday - Saturday.

Jr. Trent owns U Shine, I Shine, which opened at this location in 2020. Jr. had been eyeing the location for his business, but the owner wasn't interested in leasing it at the time. A few years later, while starting his church, Change of Heart Outreach Ministry, he leased a church building, and was speaking to the owner about finding a new location for his car wash and tire business. The owner said, "I have the perfect place for you!" And it was the building to which he was hoping to move!

The business is named, U Shine, I Shine because without customers that shine, his business couldn't be a success.

Jr. owns U Shine, I Shine, and his wife Michelle Trent owns Kamjz Medical Transportation. Jr. Trent is also the pastor of Change Of Heart Worship Center & Camera Ministries, participates in the Project Imagine Mentorship Program, and does prison ministry locally.

Check it out! See the photo for all the services offered.