Our Community
Nestled in the farmland of southern Virginia, along the Dan River, is the City of Danville Virginia. It lies an easy drive from Raleigh, Greensboro, Virginia and North Carolina Beaches, and the beautiful Blue Ridge Mountains. Danville has a small town feel with big city amenities, and boasts a low cost of living with ample housing and transportation options. With great shopping, dining, and entertainment, Danville's River District is the heart of the City.

Here is our Community at a Glance
Danville's Population* (2020 Census estimate): 40,044
River District Population** (2020, within 1/2 mile): 2,298
Average Monthly Housing Cost* (with mortgage): $1,037
Median Household Income*: $62,843
Housing Costs**: 15-30% below the national average
Danville Real Estate Property Tax Rates***: $.84 per $100 assessed value
Utilities and Transportation**: 10-20% below the national average
* US Census Data
** www.discoverdanville.com
*** www.danvilleva.gov
---
Community Health
The Health Collaborative
The Health Collaborative is a cross-sector group of residents who are working together to improve the health and well-being of the Dan River Region. To learn more, or find ways to be involved in improving the health of our community, email Maggie Richardson, regional coordinator, at Maggie@thehealthcollab.com.

Danville Family YMCA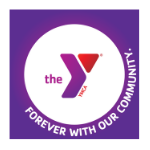 Danville Virginia's River District is home to a beautiful, riverside, state-of-the-art YMCA facility that offers a swimming pool, group exercise classes, youth swim teams and lessons, and personal training. The YMCA also offers a Child Watch service while you work out, and after school childcare, and summer camps. Learn more about the YMCA and their membership options at www.ymcadanville.org
Danville Parks and Recreation
Danville has amazing options for outdoor recreation, including extensive Parks and Recreation programming. Visit www.playdanville.org to browse and register for programing.

---
Community Safety
Danville's Police Department's mission is "to provide quality service to the community through a process of continuous improvement. We will maintain a safe environment for all by protecting life, liberty and property through partnerships with citizens and businesses."
To continue it's quest for improvement, and building strong and positive relationships in the community, the Danville Police Department recently adopted a Community Policing model and structure, which allows the police department to engage and build strong relationships within the community. Some of the programs currently in place are:
Weekly Real Talk events where officers gather weekly to speak to citizens, hear their concerns, and answer questions. They encourage real candid conversation.
HEART Walks (stands for Heal and Engage After Recent Trauma). HEART walks happen if there is a disturbing incident in a neighborhood. The officers check in with residents to provide them with accurate information, see if they need any trauma or mental health services, and to listen to their concerns.
Community Engagement Walks where officers walk through neighborhoods to get to know the people living where they work, hear their concerns, and answer their questions.
The Danville Police Department's efforts have yielded results.

---
Education
Danville, VA has a variety of educational resources from quality childcare, to higher education.
Early Childhood Education
Smart Beginnings Danville Pittsylvania- Smart Beginnings Danville Pittsylvania's mission is "to strengthen the system of individuals and organizations caring for and educating children ages birth to five. Our goal is to ensure that all children are emotionally, intellectually and physically ready to succeed in school." If you are looking for quality childcare, preschool, or kindergarten options in the region, visit their website to learn more.
Primary and Secondary Education
- Danville Public Schools Danville Public School System's mission is to "inspire, educate, and develop students in collaboration with families and the community, to ensure students graduate college and/or career ready." The administration, faculty, staff and students recently created a five year strategic plan for the school system. Learn more about the process and the plan HERE.
Private education options in the region:
Sacred Heart Catholic School - 540 Central Blvd, Danville, VA 24541
Westover Christian Academy - 5665 Riverside Drive, Danville, VA 24541
Chatham Hall - 800 Chatham Hall Circle, Chatham, VA 24531
Hargrave Military Academy - 200 Military Drive, Chatham, VA 24531
Heritage Academy -1461 Dry Fork Road, Dry Fork, VA 24549
Technical Education and Training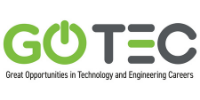 Go Tec VA: Great Opportunities in Technology and Engineering Careers (GO TEC) empowers workforce development for jobs in: Advanced Materials; IT/Cybersecurity; Precision Machining; Robotics/ Automation/Mechatronics, and Welding.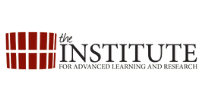 Institute for Advanced Learning and Research "serves as a regional catalyst for economic transformation. The mission will be accomplished through applied research, advanced learning, economic development, advanced manufacturing, and conference services."
Higher Education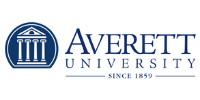 Averett University - "Averett University is committed to preparing students to serve and lead as catalysts for positive change, to providing opportunities that will be transformative for our region and beyond, and to addressing needs with our high-quality academic programs." View more about this higher education opportunity HERE.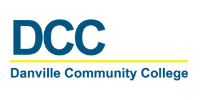 Danville Community College (DCC)- DCC offers a variety of certificates, degrees, career training, and continuing education options. Learn more about all the programs offered by looking at their program catalog.
More regional higher education options:
University of Lynchburg - Lynchburg, VA
Liberty University - Lynchburg, VA
Ferrum College - Ferrum, VA
New College Institute - Martinsville, VA
Duke University -Durham, NC
University of North Carolina Greensboro - Greensboro, NC
Piedmont Community College - Roxboro, NC