Events - Friday, August 12
August 12, 2022
10:00 AM - 11:00 AM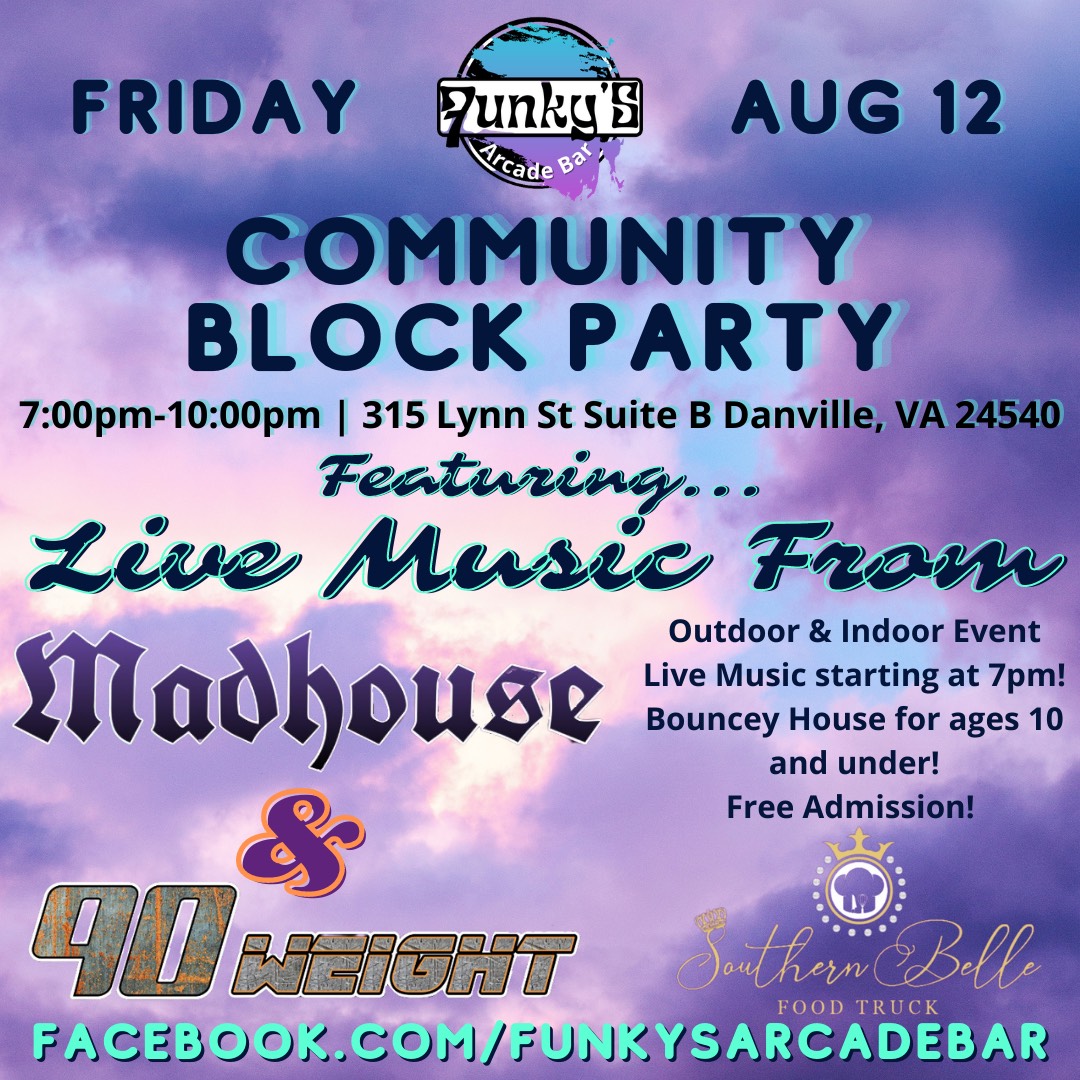 Funky's
315 Lynn Street
Live music from Madhouse and 90 Weight
Outdoor and indoor event.
Bouncey House for ages 10 and under.
Free Admission.
---
August 12, 2022
4:30 PM - 5:00 PM
The Teen Advisory Board is a way for teens to have a voice at the library and help others in their community. TAB goals include promoting library services, helping library staff develop teen programs and strong young adult book collections, and creating youth-led service projects. Join us for our first informational meeting to learn more about becoming a member. Open to grades 6-12.
Call (434) 799-5195 or visit https://secure.rec1.com/catalog to register.
---
---