Dream Launch Awards - Urban Fitness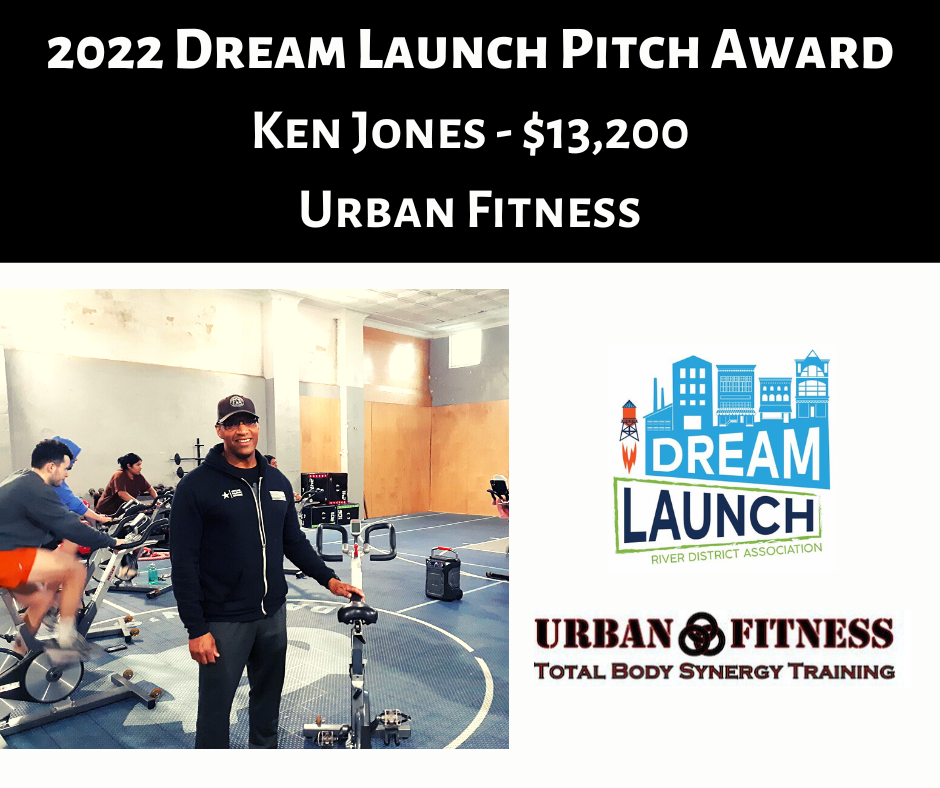 The River District Association is excited to celebrate the 2022 Dream Launch Pitch Grant Awardees! These businesses participated in a 6 week Dream Launch Bootcamp that covered topics from financial planning, business planning, access to capital, marketing and more. Those that attended all 6 classes were able to pitch for funding if they chose to.
Urban Fitness, owned by Marvin Ken Jones, was awarded $13,200 to help expand the gym located at 525 Loyal Street.
Owner Ken Jones has operated Urban Fitness in the River District for the past twelve years. This hybrid gym offers memberships, and facilities for weight training, basketball, and general sports training. It also offers personal training and fitness classes, including spin classes. Ken Jones classifies his business as "an old school motivational gym."
The Dream Launch funds will be used for equipment and activities to re-energize the gym after managing consequences of challenges related to the Covid-19 pandemic. This will also help provide a full time position at the gym.
What made you decide to take part in the Dream Launch Bootcamp and Pitch Competition?
"I had heard about the program. I needed to make changes at Urban Fitness due to Covid-19. After talking to previous Dream Launch Bootcamp participants, I realized it would be an opportunity for me to invest in building back the gym membership and offerings to where it was pre-covid."
How would you describe your experience in the Dream Launch Bootcamp?
"The classes were very informative. They concentrated on the big picture, and were relevant to new and existing businesses. I have been a business owner for a while, the classes hit on things I've been through already but I also learned new things."
Words of wisdom for new entrepreneurs.
"Make sure you get as much information as possible before starting. Call local resources such as the Economic Development Office, or the Small Business Development Center. Be patient and be in it for the long haul."
To learn more about Urban Fitness, and to sign up for classes you can visit the gym's Facebook Page.