GET Boosted - X-S Fashion Design and Alterations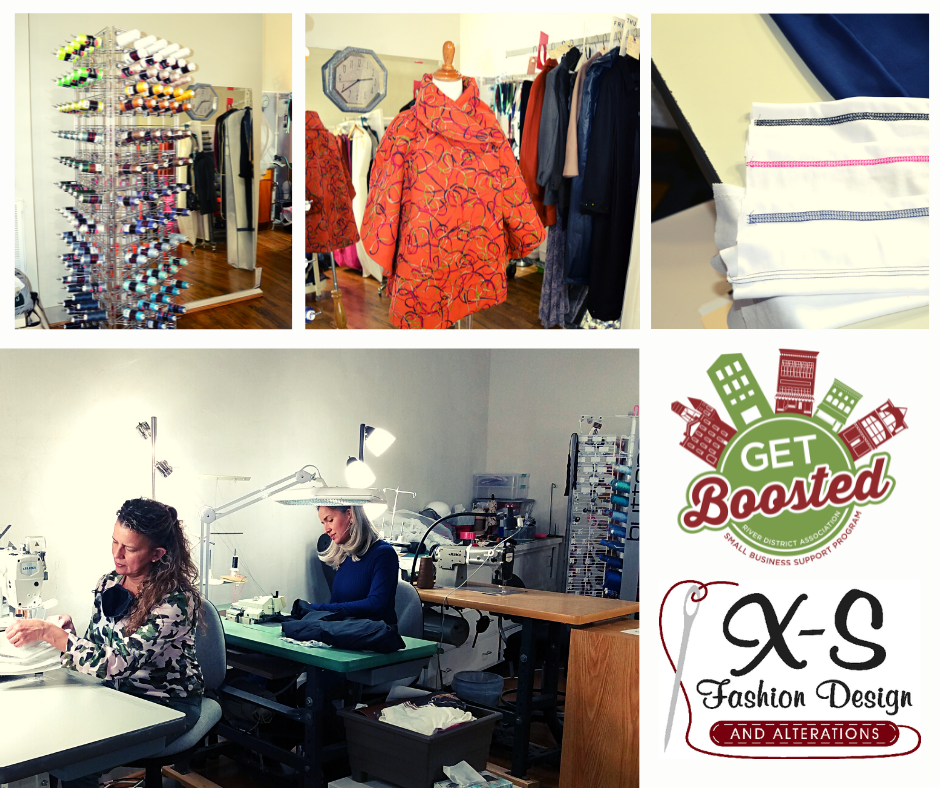 River District Association is excited to begin announcing the projects of GET Boosted Grant Recipients! GET Boosted is a River District Association program that was developed to provide established River District Businesses with planning guidance and financial support to develop projects, or purchase equipment to give their business a boost and allow them to expand in creative ways.
Each business worked directly with River District Association and the Longwood Small Business Development Center to develop an idea and a plan, and were then invited to apply for grants up to $5,000 to put their plan into action.
X-S Fashion Design and Alterations is located at 535-A Main Street and used GET boosted funds to purchase a cover stitch sewing machine, an inventory of thread, and chairs for sitting at the sewing machines.
Owner Xinia West has been designing and altering clothes for Danville residents for over 20 years. She began with a store in the Piedmont Mall and later moved to Main Street in the River District. Xinia began sewing when she was a child. With her grandmother she made stuffed animals by hand. Later, while studying accounting, she kept sewing by making clothes for herself, siblings, and friends. She has been sewing ever since, and considers it a gift from above! She learns something new every single day.
Xinia and her sister Flori Clark work together to create beautiful custom clothing including coats and jackets, wedding dresses, prom dresses, and more.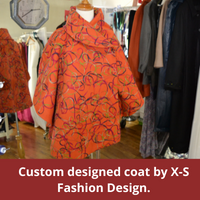 However, before purchasing a top stitch machine with GET Boosted funds, they were not able to effectively alter or create with more stretchy materials such as lycra or spandex. The top stitch machine uses five threads to create a stitch that can move with fabric. Previously, they had to go over a hem three different times, with three different machines to create the same effect.
Now, X-S Fashion Design and Alterations can begin to do custom designs of T-shirts and athletic wear.
Have you seen a clothing design you loved? You can take them a photo and get it custom designed, just to your size, with fabric you love.
For more information and to get connected, call (434) 791-2888, or stop by the store at 535-A Main Street!